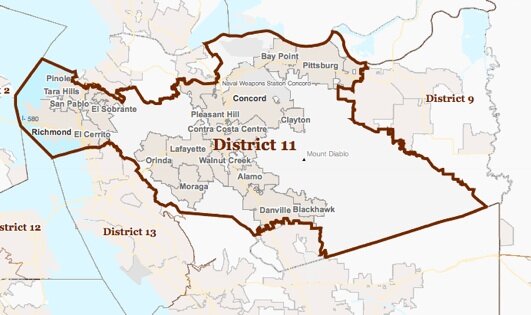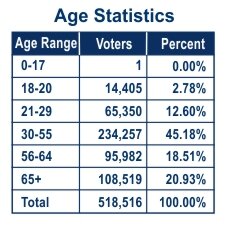 Cities in CD11
Alamo (Portion of
Bay Point
Blackhawk
Clayton
Clyde
Concord
Danville
Diablo
El Cerrito
El Sobrante
Kensinton
Moraga
Orinda
Pacheco
Pittsburg
Pleasant Hill
Richmond
San Miguel
San Pablo
South Martinez
South Pinole
Tara Hills
Walnut Creek
CCC Election Division
The Contra Costa County Elections Department is responsible for conducting all Federal, State, School, County, City and Special District elections. As elections are called by the districts, we will update this site with information.

The Easy Voter Guide
Available in English, Chinese, Spanish, Vietnamese, and Korean, this nonpartisan guide makes a handy educational tool for new and busy voters.

California Secretary of State
This webpage contains information about registering to vote in California. To find out if you are currently registered to vote, visit this webpage. If you are not registered to vote, you can follow the simple steps on this website.

SmartVoter.org
Smart Voter is one of the most comprehensive and reliable sources of unbiased information for voters on the Web.